After a long period of study and work with children and parents, we formed a clear vision of what quality Islamic education for children should be. Children by nature are known to be very curious and possess unique imaginations. Muslim children are in need of newer and more creative ways to boost their learning while preserving their Islamic principles. We believe that children develop positive self-worth by using their creativity and imagination, developing their reading, thinking and reasoning skills, and learning to treat others with respect, kindness and sensitivity. We also believe that every child has a great capacity to learn and understand. We teach kids about the world and how it works, empowering them to succeed and to make it a better place. All our products uphold the authentic virtues of the Quran and Sunnah and focuses on the positive messages in Islam.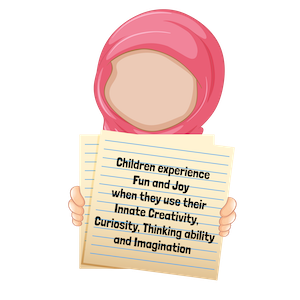 Pathfinders Publications has a unique range of Islamic Educational Literature for children. We encourage Islamic education through the use of stories, puzzles, reminders, games, crafts and much more. We are expanding our family of products from, Coloring Books, Activity Books, Puzzles and Crafts books; to beautiful Story Books that are a great beginning for young children. Our aim is to encourage a love of learning in our readers, about Islam and the wider world. We hope to enrich children's Islamic knowledge in an engaging way as well as provide them with hours of enjoyment as they read, draw and colour. Children experience fun and joy when they use their innate creativity, curiosity, thinking ability and imagination and they become confident and caring individuals. Our publications build a child's essential Islamic knowledge, cultivate good character and instill God consciousness. With extensive references from the Quran and hadith as well as vivid and colourful child-friendly illustrations and activities.
The Pathfinders Magazine which is our flagship brand is a unique publication designed to cater to the Islamic education needs of the modern Muslim child and it is a wonderful resource for children, parents and teachers. Even a non-Muslim can pick up and grasp the simplicity, eloquence and beauty of Islam, by flipping the pages. That first issue of Pathfinders was launched on Saturday 28th of June 2014. Today, Pathfinders reaches almost 3000 Muslim homes and is well established in Sri Lanka and is also directly mailed to subscribers overseas.
Pathfinders Publications has released an engaging Islamic studies Curriculum spanning across 10 years. These books have been developed to ensure that they are enjoyable whilst being comprehensive, reliable and meaningful and will make the study of Islam stimulating for young children. Elements from all core subjects are covered in the textbooks in an age-appropriate manner.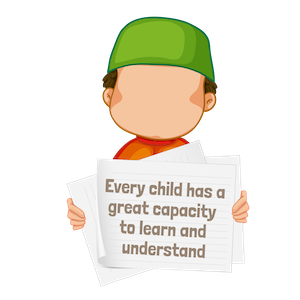 The Pathfinders – Quran Reader is a 3 level graded reading series to help students successfully begin reading The Quran as well as learn the Arabic language. Children are gifted with the ability to pick up a language very fast and Arabic should be taught to children with methods that are engaging and enjoyable. This course is designed in a manner that Arabic language is carefully graded and the amount of text increases gradually across each levels. Follow-up activities help children to develop a range of reading skills. Each Quran Reader has a supplementary activity books which targets a key literacy skill: alphabet – letter recognition, the vowels signs, sight words, phonics, handwriting, spelling, joining of the Arabic letters and vocabulary. This series is a simplified method of learning to read The Quran in a short period of time with carefully graded lessons.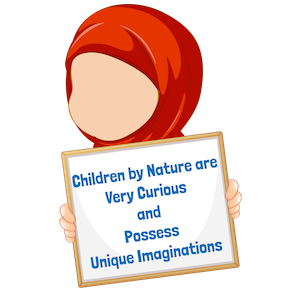 We have a wide collection of educational posters, motivational stickers with an Islamic focus, wall frames and mugs with inspirational quotes that will help children develop good behavior. We also have a wide collection unique stationery items.
We are thankful to Allah (swt) for giving us the ability to compile and present our work and we pray that He accepts our efforts. We ask Him to help our team to keep on improving on our products, and to collectively make us successful in enriching children's Islamic education. Any good that comes from Pathfinders publications is ultimately from Allah Almighty.
Muneera
Founder Pathfinders Publications